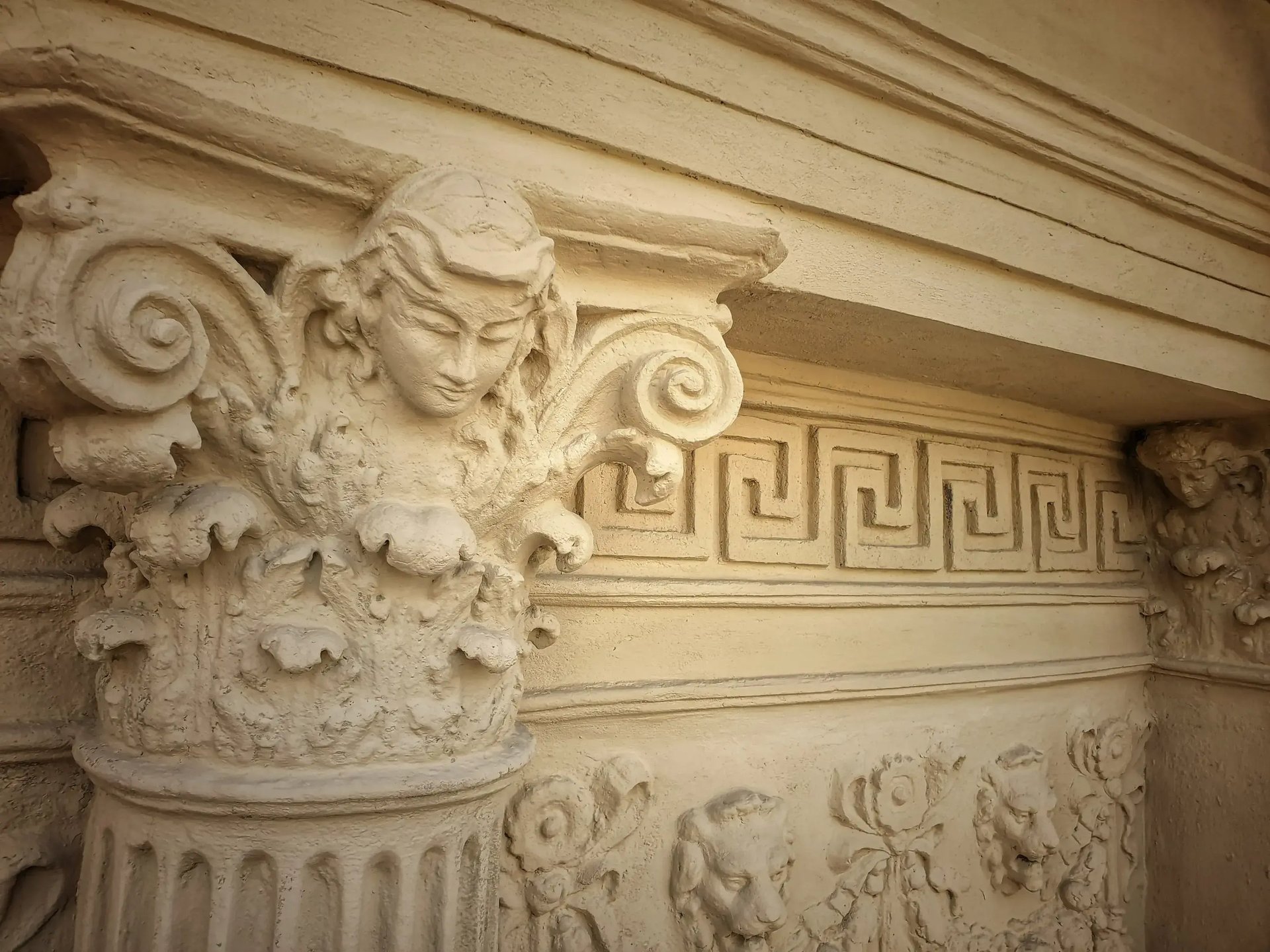 - Restoration work -
Kungsgatan 32, Kristinehamn - Restoration work -
The task was to restore a small part of the facade of an old building.
To make an imitation of an old frieze, restore the deteriorated capital, and make a missing part of the bas-relief.
All need to do so that it would not look new.
So that after painting it would look exactly like the old facade of the building.
Like a whole.
The information on this page will be completed soon.