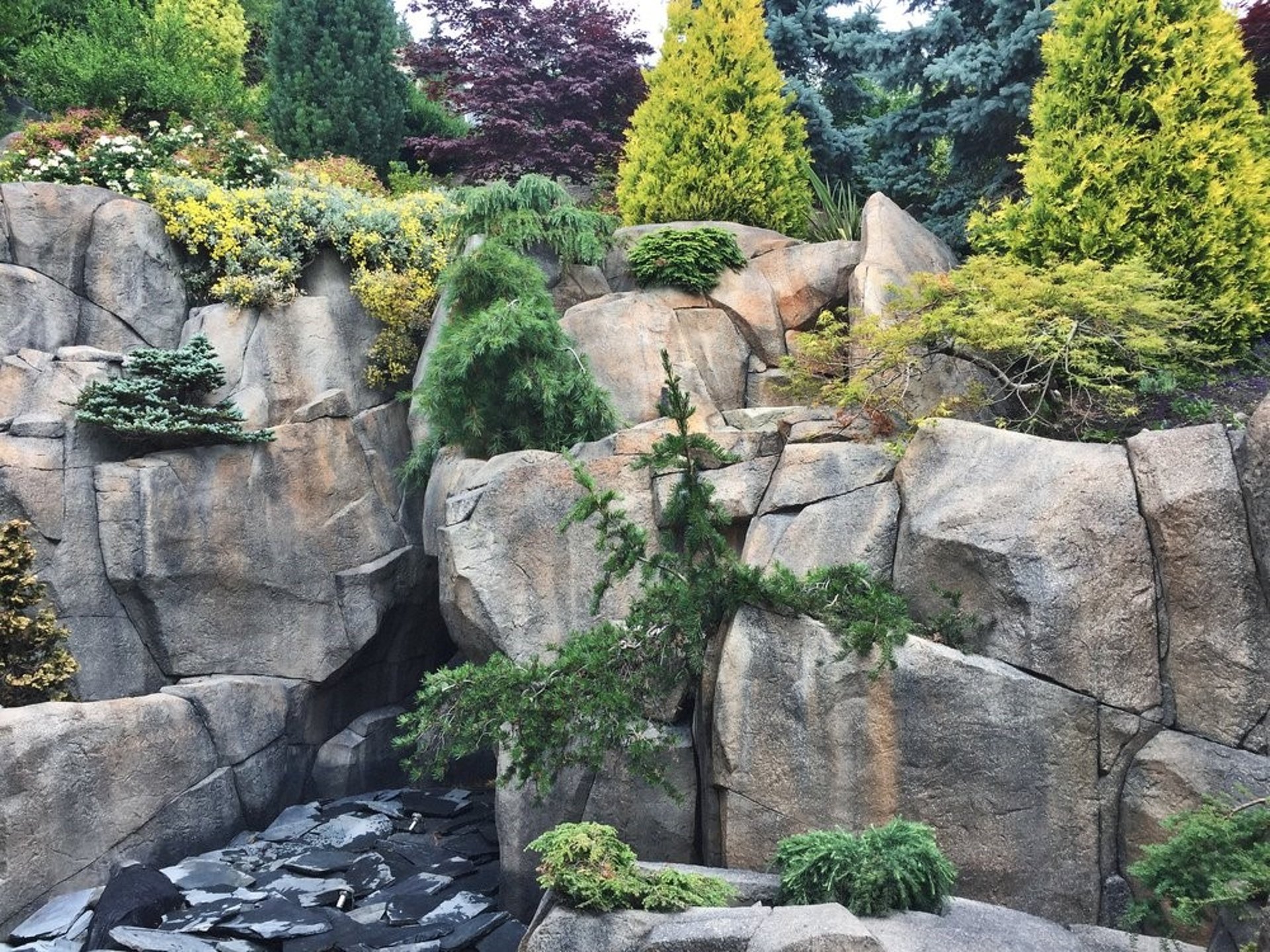 - Zoning your plot with retaining walls and garden fences.
- Terrace the plot with a slope.
- Rocks, waterfalls, water slides, grottoes, cellars.
- Gazebos or awnings, pergola.
- Patio, grill area, outdoor kitchen, spa area, playground.
- Garden sculptures and small architectural forms.
- Garden furniture made of sculptural concrete.
- Fence or entrance arch with stone texture, exclusive house signs and mailboxes.